Welcome to Apani Southwest, Inc.

Our Purified Bottled Water

Apani provides premium purified bottled water, customized label bottles for promoting and advertising your business. We utilize a 7-step purification process to insure the highest quality and best tasting bottled water delivered. We offer biodegradable, RPET and PET bottles in a variety of sizes to fit your bottled water needs.

Our Custom Labels

Why promote some other brand of water when you can be promoting your business? The possibilities are endless with our custom label bottles. Custom label bottles offer you endless possibilities in getting your message out to the masses. Order Today, call (325) 690-1550!

Our Bottles
Have you ever wondered about the numbers that appear on the bottom of products you buy that are packaged in plastic containers?  The numbers are provided to make the identification of plastics easier for consumers and recyclers. Apani only uses CLASS 1 plastic, 100% BPA (Bisphenol A) free. (Learn More)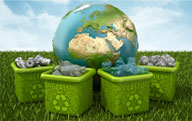 Go Green with Our Biodegradable Bottles
OXO plastic degrades in presence of UV and heat and can be recycled with normal plastic. (Learn More)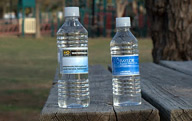 Our Process

Not all bottled water products measure up to the purification standards that give a high quality refreshing taste as our water! (Learn More)